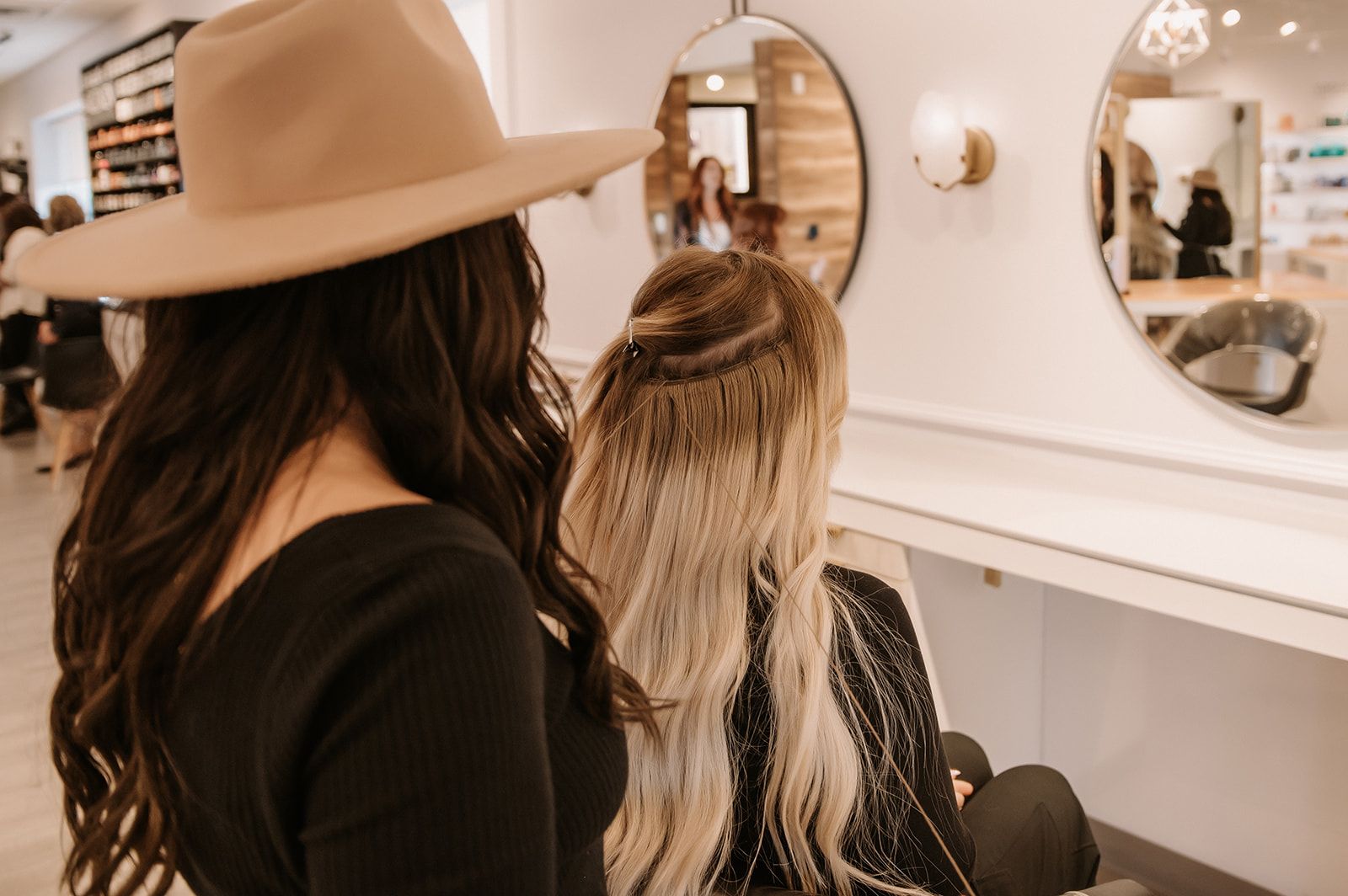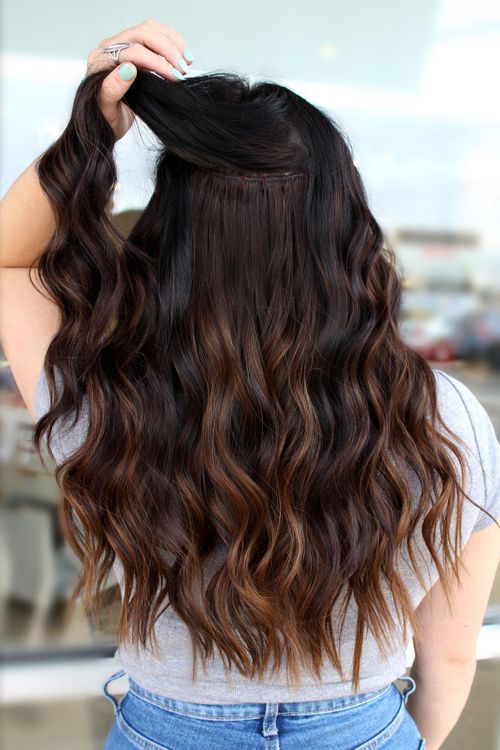 Hair Extentions
Are you ready for your DREAM hair?
Your extension experience starts with a free in person consultation! Next, your stylist can recommend the best type of extensions for your hair and lifestyle. Lastly, your stylist will go over pricing, ordering, and at home care.
All of our extensions are the highest quality, 100% pure human Remy hair.
Why Hand Tied?
When adhered to the natural hair, the wefts lay flat against your scalp to provide the most natural look. These extensions are sewn in by our licensed and certified stylists. They come in straight or wavy, and a variety of lengths and colors.
Why Tape In?
Tape in extensions are great for flexible placements and giving that seamless look with very little effort.
Why Hidden Crown/ Clip In?
Hidden Crown and Clip In extensions allow you to change your look in minutes. Adding hair for your special occasions without the commitment!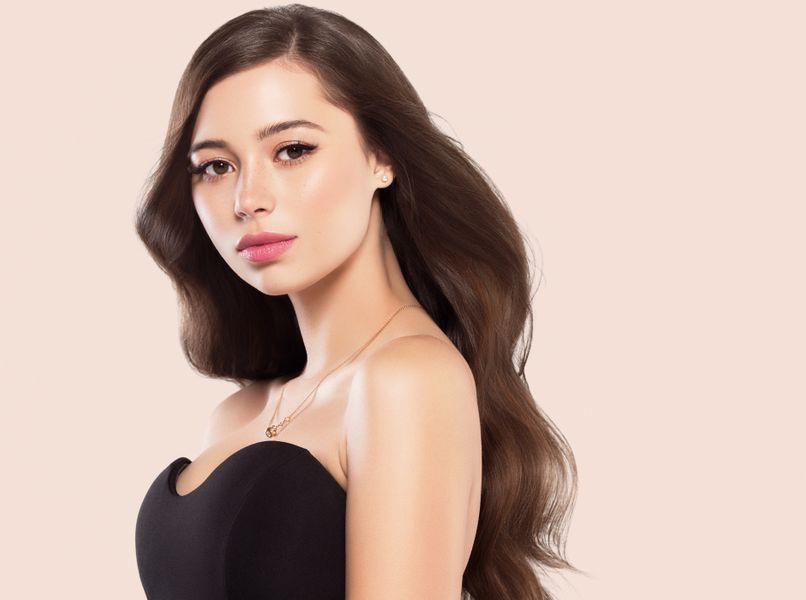 Raquel Welch Wigs
Raquel Welch wigs, hairpieces and hair extensions help women find confidence and self esteem. Raquel Welch has built a hair empire by empowering women.
This beauty icon understands if you like the way you look, you radiate the beauty you feel! As an actress Raquel has spent most of her life in a profession where the art of beauty is serious business, but she is more than just a pretty face. Raquel Welch is passionate about her wigs, offering new styles every season to keep up with current hair trends and working with the world's best designers to create relevant, realistic looking styles for today's woman.
What types are available? Many colors and styles to choose from
-Synthetic Hair: great for wash and go hair. Low maintenance. Lower cost than natural hair. Special cleaners required.
-Natural hair (or human hair): can be styled, cut or colored to your desire.
-Heat styling tools can be used. Care for with shampoo & condition.
-Special care with guests that experience hair loss due to cancer and other illness.
-Full coverage wig and topper style available
Call to set up your free in person consultation!