Hair Solutions believes in giving back to the community that supports us. Each year we proudly donate over $10,000 to local schools, churches and private events including:
Pink Possible $5K
The Waukesha Women's Center $3K
New Berlin & Muskego Food Pantries $1K
ABCD (After Breast Cancer Diagnosis) $500
Tess Corners Fire Department for emergency medical equipment to pay for one AED machine. $1,250
More than $5K to Community Churches, Local Schools, Senior Taxi, Boy Scouts, Local Fundraisers and other events that are important to these we serve.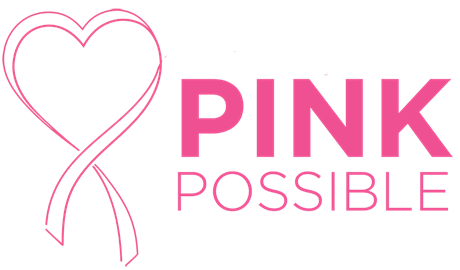 In 2008, owner Dawn Panfil founded the Pink Possible Campaign to raise money to support women after their breast cancer treatment ended. Pink Possible raised $10,000 in its first year.
Since then, we have partnered with dozens of local businesses and over 36 salons in Southeast Wisconsin. Together, we have proudly raised over $600,000 to support our local friends & family during and after cancer treatments.
My "Pride & Joy" that developed is the "Living Well Beyond Cancer" Program, supporting breast cancer patient education, prevention, patient experience, research and survivorship programming across southeastern Wisconsin.
This 15 week survivorship program is designed for patients who have had a diagnosis of breast cancer and have completed active treatment at an Advocate Aurora facility or with your oncologist approval if you are still in treatment. The completion of treatment is not the end of the cancer experience, yet it marks the ongoing journey into survivorship.
Ways to donate to Pink Possible at Hair Solutions:
- Stop in an drop a ticket into our raffle baskets!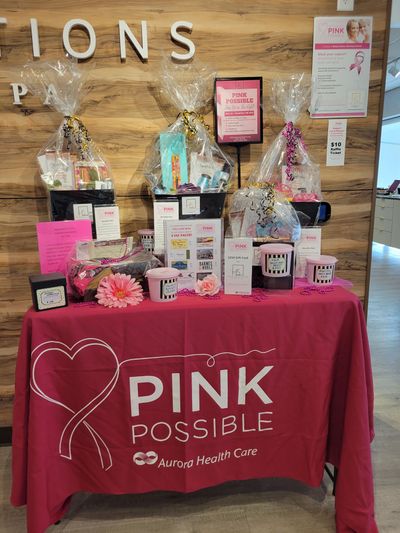 - Stop at Hair Solutions and get your Pink Hair extension to show your support!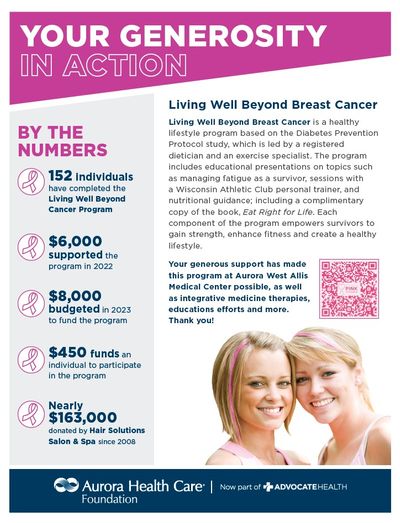 - Help turn our wall PINK, all donations go towards Pink Possible!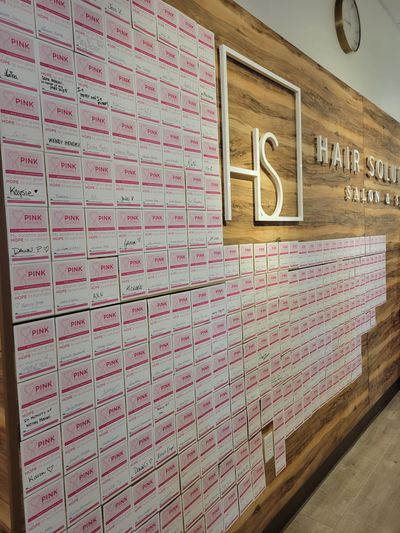 - Scan the QR code to donate today!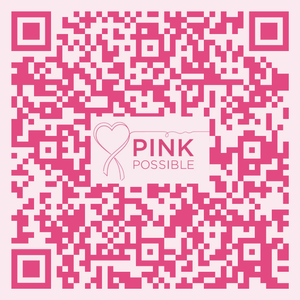 This is How We Roll Charity Event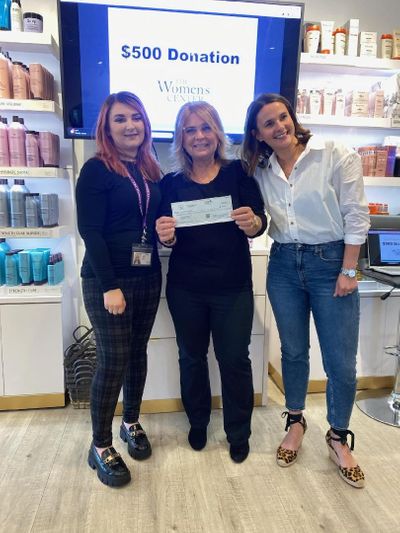 The Women's Center
We are honored to present a $500 check to the Women's Center in support of all they do for our community.